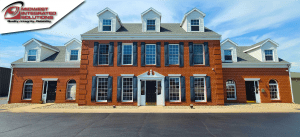 How to Buy a Home Security System
1.Decide how much protection you need. This depends on the amount of crime in your area, how many areas of your home and property you want to protect, and your own comfort level.
2.Determine your budget. Make sure you are getting the protection you need without going overboard. Home security does not have to cost you a fortune!
3.Choose DIY or professional installation. Consider your abilities and make a decision about using a security company or doing it yourself. If you choose to DIY, make sure you do your research, and check for local codes. If you are using a professional installer like MIS, schedule your free consultation.
There has never been a better time to consider installing or upgrading a home security system. With more and more people working from home, asset protection has become an even higher priority.
With a professionally installed system from Midwest Integrated Solutions, our team of experienced professionals will explain your options and recommend the type and quantity of equipment that is best for your circumstances. This eliminates guesswork and will save you hours or days of labor, depending on the size of your home, the complexity of the system, and your technical abilities. For more info on what you can do to protect your home, check out our website at midwestintegrated.com